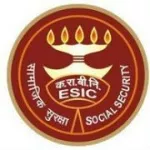 ESIC IMO Syllabus 2018: To all the candidates who wish to prepare for the ESIC examination, here is the ESIC Insurance Medical Officer (IMO) Syllabus 2019. Candidates would be able to find all the subject related information and the paper pattern as well.
There is a total of 771 vacancies for the post of Insurance Medical Officer. Candidates are requested to check the official website @ www.esic.nic.in. We have also attached the pdf provided by the regulatory authority in this article.
Insurance Medical Officer Grade II (allopathic) Applicants are requested to check all the details below so that they can prepare well for the stages of selection. Note that there are 2 stages and both are equally important. Further, the qualifying marks differ category wise and are also mentioned below.
ESIC IMO Syllabus 2018-19 is vast and needs sheer practice. All in total there are 5 subjects that include many topics and sub-topics as well. Please read all the details carefully and stay connected to us on this page so you can grab all that is important.
ESIC Insurance Medical Officer (IMO) Recruitment

Recruitment Board
Employees State Insurance Corporation
Total Vacancies
771
Location/State
All Over India
Category
Medical Job
Application Last Date
10th November 2018
Selection Process
Written Exam – Objective

Interview

Insurance Medical Officer Exam Date
Yet to be declared
Insurance Medical Officer Admit Card release date
10 to 15 days before the exam
Application Mode
Online
Official Website
www.esic.nic.in
ESIC Insurance Medical Officer 2018 – 19 selection procedure
Candidates applying for the post of Insurance Medical Officer Grade II (allopathic) shall clear 2 stages in order to get enrolled with ESIC.
The selection procedure includes a written examination followed by an interview for all the eligible aspirants.
The IMO written examination however covers 200 marks in total.
On the basis of performance provided in the Insurance Medical Officer (IMO) 2018 a final list will be prepared for round 2 that is interview
While the written examination is of 200 marks, personal interview consists 50 marks.
Centre for Insurance Medical Officer Grade II (allopathic) will be decided by the authority and candidates must be notified about it through SMS or calls
Qualifying marks for Insurance Medical Officer (IMO) written examination differs for each category: 45% – general category, 40% – OBC, 35% – SC/ST, and 30% – PWD.
ESIC Insurance Medical Officer (IMO) 2019 Exam Pattern

Section Name
Subjects
Number Of Questions
Section I: General Medicine & Paediatrics (100 Marks)
1. General Medicine
80 Questions
2. Pediatrics
20 Questions
Section II: Surgery, Gynaecology & Obstetrics & Preventive & Social Medicine (100 Marks)
1. Surgery
34 Questions
2. Gynaecology & Obstetrics
33 Questions
3. Preventive & Social Medicine
33 Questions
Total
200 Questions
Please note that all the questions carry one mark each. The Insurance Medical Officer (IMO) written examination is computer-based and would be objective type.
ESICInsurance Medical Officer Syllabus 2018-19
As mentioned above there are 2 sections for IMO written examination. Below are the subjects listed under each section.
Section I – General Medicine and Pediatrics
(1) General Medicine (includes 80 Questions)
(i) Cardiology
(ii) Respiratory diseases
(iii) Gastro-intestinal
(iv) Genito-Urinary
(v) Neurology
(vi) Hematology
(vii) Endocrinology
(viii) Metabolic disorders
(ix) Infections/Communicable Diseases
a) Virus
b) Rickets
c) Bacterial
d) Spirochetal
e) Protozoan
f) Metazoan
g) Fungus
(x) Nutrition/Growth
(xi) Diseases of the skin (Dermatology)
(xii) Musculoskelatal System
(xiii) Psychiatry
(xiv) General
(xv) Emergency Medicine
(xvi) Common Poisoning
(xvii) Snake bite
(xviii) Tropical Medicine
(xix) Critical Care Medicine
(xx) Emphasis on medical procedures
(xxi) Patho physiological basis of diseases
(xxii) Vaccines preventable diseases and Non vaccines preventable diseases
(xxiii) Vitamin deficiency diseases
(xxiv) In psychiatry include – Depression, psychosis, anxiety, bipolar diseases and Schizoprenia.
(2) Pediatrics (includes 20 Questions)
(i) Common childhood emergencies,
(ii) Basic new born care,
(iii) Normal developmental milestones,
(iv) Accidents and poisonings in children,
(v) Birth defects and counseling including autism,
(vi) Immunization in children,
(vii) Recognizing children with special needs and management, and
(viii) National programmes related to child health
Section II – Surgery, Gynecology & Obstetrics and Preventive & Social Medicine
(1) Surgery (includes 34 Questions)
(Surgery including ENT, Ophthalmology, Traumatology and Orthopedics)
(I) General Surgery
i) Wounds
ii) Infections
iii) Tumours
iv) Lymphatic
v) Blood vessels
vi) Cysts/sinuses
vii) Head and neck
viii) Breast
ix) Alimentary tract
a) Oesophagus
b) Stomach
c) Intestines
d) Anus
e) Developmental
x) Liver, Bile, Pancreas
xi) Spleen
xii) Peritoneum
xiii) Abdominal wall
xiv) Abdominal injuries
(II) Urological Surgery
(III) Neuro Surgery
(IV) Otorhinolaryngology E.N.T.
(V) Thoracic surgery
(VI) Orthopedic surgery
(VII) Ophthalmology
(VIII) Anesthesiology
(IX) Traumatology
(X) Diagnosis and management of common surgical ailments
(XI) Pre-operative and post operative care of surgical patients
(XII) Medicolegal and ethical issues of surgery
(XIII) Wound healing
(XIV) Fluid and electrolyte management in surgery
(XV) Shock patho-physiology and management.
(2) GYNAECOLOGY & OBSTETRICS (includes 33 Questions)
(a) OBSTETRICS
i) Ante-natal conditions
ii) Intra-natal conditions
iii) Post-natal conditions
iv) Management of normal labours or
complicated labour
(b) GYNAECOLOGY
i) Questions on applied anatomy
ii) Questions on applied physiology of
menstruation and fertilization
iii) Questions on infections in genital tract
iv) Questions on neoplasma in the genital tract
v) Questions on displacement of the uterus
vi) Normal delivery and safe delivery practices
vii) High risk pregnancy and management
viii) Abortions
ix) Intra Uterine growth retardation
x) Medicolegal examination in obgy and Gynae
including Rape.
(c) FAMILY PLANNING
i) Conventional contraceptives
ii) U.D. and oral pills
iii) Operative procedure, sterilization and
organization of programmes in the
urban and rural surroundings
iv) Medical Termination of Pregnancy
(3) PREVENTIVE SOCIAL AND COMMUNITY MEDICINE (includes 33 Questions)
I Social and Community Medicine
II Concept of Health, Disease and Preventive
Medicine
III Health Administration and Planning
IV General Epidemiology
V Demography and Health Statistics
VI Communicable Diseases
VII Environmental Health
VIII Nutrition and Health
IX Non-communicable diseases
X Occupational Health
XI Genetics and Health
XII International Health
XIII Medical Sociology and Health Education
XIV Maternal and Child Health
XV National Programmes
XVI Management of common health problems
XVII Ability to monitor national health programmes
XVIII Knowledge of maternal and child wellness
XIX Ability to recognize, investigate, report
Download ESIC IMO Syllabus PDF 2018 –

CLICK HERE

ESIC Insurance Medical Officer (IMO) Grade II 2018-19 final scores selection
As given above in the selection procedure, final list for the successful candidates would be prepared on the basis of both written examination and interview.
Candidates are requested to stay active as they would receive the call regarding their selection for personal interview.
Once the final scores meet for both the phase of IMO 2018-19 selection, it will be immediately notified.
Please keep the Admit Card till results are received.
Important links

IMO Recruitment
ESIC IMO Recruitment 2018-19
Admit Card
Download ESIC IMO Exam Admit Card 2018
Result
Check your ESIC IMO Exam Result 2018
Official Website
CLICK HERE
We hope the above set of information regarding the ESIC IMO Exam Syllabus 2018 is as per the requirements to prepare for the IMO written examination and interview. Ensure that you cover all the topics. Practice makes perfect and hence keep revising so that you crack the test. Also, use the comment section below to enter all your doubts and questions. Best of luck!