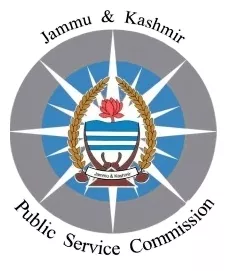 JKPSC Medical Officer Syllabus and Paper Pattern:Candidates who are preparing for the JKPSC MO Exam can find the fully detailed JKPSC Exam Syllabus and Paper Pattern on this page. Candidates can download the JKPSC Medical Officer syllabus pdf along with the exam paper pattern from the link present on this page.
Having the Syllabus PDF in hand will make sure that you won't have to rely on an active internet connection to track your preparation progress. Additionally, you can refer the JKPSC Medical Officer syllabus and exam pattern whenever you want at your own convenience.
Candidates are urged that they prepare well for their JKPSC MO Exam as the examination is expected to be highly competitive.
With the opportunity to claim a Govt job in the medical sector on the line, expect a tough fight for every vacancy in the JKPSC Medical Officer Recruitment 2018.
So without further ado, check out the detailed JKPSC Medical Officer syllabus and exam pattern provided below.
JKPSC Medical Officer Vacancy
| | |
| --- | --- |
| Recruitment Board | Jammu and Kashmir Public Service Commision |
| Job Details | To be declared |
| Location/State | Jammu and Kashmir |
| Category | Medical Jobs |
| Application Last Date | 15th November 2018 |
| Selection Process | Written Exam – 100 marksInterview |
| JKPSC MO Exam Date | 2nd December 2018 |
| JKPSC Medical Officer Admit Card release date | To be Declared |
| Application Mode | Online |
| Official Website | jkpsc.nic.in |
JKPSC Medical Officer Exam Paper Pattern 2018
The complete JKPSC Medical Officer Exam Paper Pattern is tabulated below. Candidates are urged to go through the Paper Pattern to get a gist of the JKPSC MO Exam scheme 2018.
Amongst all the details mentioned below, perhaps the most important is the subject wise marks distribution. Candidates can really understand the particular areas where they need to focus extra based on the marks distribution.
More importantly, candidates will have their work cut out for them due to the sheer number of applicants. The lure of such an opportunity in the govt sector makes this one of the more competitive exams in the Govt recruitment calendar.
| | | |
| --- | --- | --- |
| Sr. No. | Exam Subject | Marks |
| 1 | NEET PG Standard Medical Sciences Exam (MCQ) | 100 |
JKPSC MO Exam Syllabus | Download Jammu and Kashmir Medical Officer syllabus pdf 2018
The complete JKPSC Medical Officer exam syllabus is provided below. All the important subjects that are to be expected in the JK MO exam are present in this list. Candidates are requested to go through the list thoroughly and ensure that they prepare accordingly for their JKPSC Medical Officer exam.
Kindly note that the Official website of JKPSC mention that the syllabus will be of NEET PG level subjects. Candidates who are MBBS Graduates will know we'll about this particular exam and even have experience of the same.
These are all topics that are of the candidate's relevant field. As such, none of these would prove to be surprising.
JKPSC MO Syllabus – General Medicine
Cardiology
Endocrinology
Respiratory diseases
Hematology
Gastrointestinal
Genito-Urinary
Neurology
Metabolic disorders
Infections/ Communicable Diseases

Virus
Spirochetal
Protozoan
Rickets
Metazoan
Bacterial
Fungus

Nutrition/ Growth
Musculoskeletal System
Psychiatry
Critical Care Medicine
General and Emergency Medicine
Common Poisoning
Diseases of the skin (Dermatology)
Vitamin deficiency diseases
Snake Bite
Tropical Medicine
Non-vaccines preventable diseases
Emphasis on medical procedures
Vaccines preventable diseases
Patho Physiological basis of diseases
In psychiatry include

Depression,
Psychosis
Anxiety
Bipolar diseases and
Schizophrenia.
Jammu and Kashmir Medical Officer Pediatrics Syllabus
Common childhood emergencies.
National programmes related to child health.
Basnewbornorn care.
Normal developmental milestones.
Birth defects and Counselling including autism.
Immunization in children.
Accidents and poisonings in children.
Recognizing children with special needs and management.
JK MO Surgery Syllabus
Surgery

ENT
Traumatology
Ophthalmology and
Orthopaedics

General Surgery

Wounds
Head and neck
Tumours
Lymphatic
Blood vessels
Infections
Cysts/ sinuses
Breast
Alimentary tract

Oesophagus
Intestines
Anus
Stomach
Developmental

Liver, Bile, Pancreas
Spleen
Abdominal wall
Abdominal injuries
Peritoneum

Urological Surgery
Neuro Surgery
Traumatology
Thoracic surgery
Ophthalmology
Orthopedic surgery
Otorhinolaryngology E.N.T.
Anesthesiology
Diagnosis and management of common surgical ailments
Wound healing (XIV) Fluid and Electrolyte management in surgery
Medicolegal and ethical issues of surgery
Shock Patho Physiology and Management.
Pre-operative and Post Operative care of surgical patients
JKPSC Medical Officer Syllabus for Gynecology and Obstetrics
Obstetrics

Ante-natal conditions
Management of Normal labors
Intra-natal conditions
Management of Complicated labours
Post-natal conditions

Gynaecology

a) Questions on applied anatomy
b) Questions on displacement of the uterus
c) Questions on infections in genital tract
d) Questions on neoplasma in the genital tract
e) Questions on the applied physiology of menstruation and fertilization
f) Normal delivery and safe delivery practices
g) Intra-Uterine growth retardation
h) Abortions
i) High-risk pregnancy and management
j) Medicolegal examination in obgy and Gynae including Rape.

Family Planning

Conventional contraceptives
Medical Termination of Pregnancy
U.D. and oral pills
Operative procedure, sterilization and organization of programmes in the
urban and rural surroundings
JKPSC Medical Officer Preventive Social and Communal Medicine Syllabus 2018
Social and Community Medicine
Knowledge of maternal and child wellness
General Epidemiology
Demography and Health Statistics
Management of common health problems
Communicable Diseases
Concept of Health, Disease and Preventive Medicine
Environmental Health
Nutrition and Health
Health Administration and Planning
Non-communicable diseases
Genetics and Health
International Health
Medical Sociology and Health Education
Maternal and Child Health
National Programmes
Ability investigate and Report community health problems
Occupational Health
Ability to monitor national health programmes
The Ability to recognize community health problems
Ability to plan and manage community health problems including malnutrition and emergencies.

Important Links
We hope with JKPSC Medical Officer Syllabus and Exam Pattern provided above, candidates can prepare well for their Medical officer exam. It is advised that you download the JKPSC Medical Officer syllabus PDF file in order to get an edge over the competition. Also, should you have any doubts whatsoever, kindly word them down in the comment section below. We are always here to provide you with prompt assistance. All the best for the JKPSC Medical Officer Exam 2018.