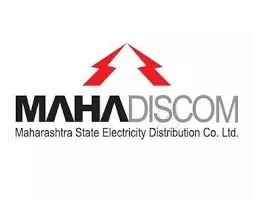 MAHADISCOM Syllabus 2018: The MSEB Trainee engineer exam syllabus for all the candidates who are appearing for their Mahavitaran Trainee Diploma Engineer and Trainee Graduate Engineer Exam is displayed here on this page. Use this MSEB Syllabus 2018 for your preparation process with regards to the MSEDCL Trainee Engineer recruitment Exam 2018. Also, kindly note that we have attached the detailed MAHADISCOM Exam Paper pattern along with the syllabus. Check out the MSEB Paper Pattern 2018 to find out subject wise marks weightage for the MSEB Exam.
The MAHADISCOM Exam Date has not yet been disclosed by the MSEDCL. However, as per the norm, a lot of candidates are going to apply for this Mahavitaran recruitment. Note that there are only a limited number of vacancies available.
Scoring well in the MAHADISCOM Trainee engineer exam is the only means to get selected for this Recruitment. Therefore it is extremely important that you prepare well for the MSEB Exam 2018. We are here to provide assistance in this matter.
Use our MAHADISCOM Trainee Graduate Engineer and Trainee Diploma Engineer Syllabus 2018 to help you in your preparation process.
MSEB Mahavitaran Vacancy Details
Before we get to the MAHADISCOM Syllabus and Exam Pattern, we wish to give you a small brief on what exactly the Mahavitaran Recruitment 2018 will enclose. Kindly find all the details in the table below.
Mahavitaran Vidyut Sahayak Bharti 2018

Recruitment Board
Maharashtra State Electricity Distribution Company (MAHADISCOM)
Job Details
401 Vacancies
Location/State
Maharashtra
Job Category
Sarkari Naukri
Application Start Date
28thAugust 2018
Application Last Date
17thSeptember 2018
Application Mode
Online
Examination mode
Online
MAHADISCOM Admit Card release Date
To Be Declared
MSEB Exam Date
To Be Declared
Official Website
mahadiscom.in
MAHADISCOM Trainee Diploma Engineer and Trainee Graduate Engineer Exam Paper Pattern
MAHADISCOM Exam Pattern 2018 will detail all the information you need regarding the exam Scheme for the MAHADISCOM Engineer Exam 2018. While you are preparing for the exam, make sure that you pay close attention to the Exam Pattern.
This is because the MSEB Exam Pattern 2018 will display the subject wise marks weightage for the exam. It will also detail the important subjects which will be expected to appear in the MAHADISCOM Question Paper.
the MAHADISCOM Exam Pattern has been tabulated below for your convenience.
Sr.No.

Test Structure

No.of Questions

Total Marks

Time

Part 1
Test of Professional Knowledge
50
110
2 hours
Part 2
Test of Reasoning

Test of Quantitative Aptitude

Test of Marathi Language

40

20

20

20

10

10
MAHADISCOM Syllabus 2018 | Detailed MSEB Mahavitaran Exam Syllabus for the Trainee Graduate Engineer and Trainee Diploma Engineer 2018
MAHADISCOM Engineer Syllabus 2018 will enclose all the important subjects which will be required by the candidate for the MSEB Exam 2018. Find all the necessary information regarding the Mahavitaran Exam Syllabus below.
Note that each and every subject in this list is of utmost importance as the Mahavitaran Exam is set to be highly competitive due to to the limited amount of seats.
So start preparing right away and stand a chance to work as a proud Engineer playing a key role in the development of the state as well as the country with this amazing Engineer vacancy in the Government Sector.
MAHADISCOM Trainee Engineer Exam Syllabus 2018 – Professional Knowledge
TRANSFORMERS: Emf equation of single phase transformer, operation of transformer on load, equivalent circuit, vector diagram, open-circuit and short-circuit tests, voltage regulation, losses and efficiency, all-day efficiency, parallel operation of single-phase transformers with equal voltage ratios. Voltage and current relations for three-phase transformer connections. Principle of operation of auto-transformer. Cooling of power transformer, Operation of Buchhloz's relay.
D.C. GENERATORS AND MOTORS: Expression for emf equation of D.C.Generator, armature windings, armature reaction, types of generators, characteristics. Torque equation of D.C.Motor, characteristics, speed control, starters, losses and efficiency. Testing of D.C. Machines.
THREE-PHASE INDUCTION MOTORS:Constructional aspects of cage and wound rotor types of induction motors, expression for torque, torque-slip characteristics, full load torque, starting torque and maximum torque, effects of variation of rotor resistance; losses and efficiency; different starting methods; speed control methods.
SINGLE-PHASE INDUCTION MOTORS AND COMMUTATOR MOTORS:
Constructional features and operation of single-phase induction motors: split phase, capacitor and shaded pole types. Principle of operation of A.C. series motor, universal motor, Schrage motor.
SWITCHGEAR AND PROTECTION
FAULTS AND SWITCHING APPARATUS:Short-circuit calculations; fuses and isolators; circuit breakers: theory of arc interruption and different types of oil circuit breakers; lightning arresters and their selection and location.
PROTECTIVE RELAYING:Basic requirements of protective relaying, primary and back-up protection; classification of electromagnetic relays and their principles of operation; time current characteristic curves; induction type over-current relay, distance relays; Merz price protection, differential protection of transformers, bus bar protection.
III. TRANSMISSION :
LINE CONDUCTORS, LINE SUPPORTS AND SAG CALCULATIONS:Different types of line conductors, conductor sizes commonly used for different voltage levels, Types of line supports, factors influencing the selection, cross-arms; spans, conductor spacings and ground clearances. Sag calculations and stringing charts.
TRANSMISSION LINE PARAMETERS:Determination of inductance and capacitance of round and parallel conductors in single phase and three-phase symmetrically spaced lines.
PERFORMANCE OF LINES:Choice of voltage; short, medium and long lines; calculation of sending-end voltage, regulation and efficiency for short lines; nominal and nominal-T methods; Ferranti effect; corona: critical voltages and factors affecting corona.
INSULATORS AND SUBSTATIONS:Different types of insulators: Pin type, strain type, suspension type and relative merits; voltage distribution across string of suspension insulators, string efficiency and methods of improving arcing horns. Equipment used in substations, bus-bar arrangements.
CABLE AND DISTRIBUTION SYSTEMS :Comparison between overhead lines and under ground cable. Types of cables, insulation resistance; localization of cable faults. Primary and secondary distribution; Feeders and service mains; radial and ring systems of distribution.
MEASURING INSTRUMENTS AND ELECTRIC CIRCUITS:
MEASURING INSTRUMENTS:Indicating instruments: deflecting, controlling and damping torques, pointers and scales; ammeters and voltmeters: moving coil, moving iron, dynamometer, induction types; instrument transformers: C.T and P.T., Wattmeters and measurement of power in three phase systems by two-wattmeter method; measurement of energy: Energy meters; M.D. indicators; trivector meter.
ELECTRIC CIRCUITS:Fundamentals of alternating current quantities, sinusoidal waveform; average and effective values; J-notation for A.C quantities; polar form; single phase series and parallel circuits; impedance triangle, phase, power factor. Active and reactive components of power; series and parallel resonance. Three-phase star and delta balanced systems.
UTILIZATION OF ELECTRICAL ENERGY
ELECTRIC DRIVES:Factors governing selection of motors; matching of motors with given loads; electric braking; rating of motor; types of enclosures; motors for particular drive.
ILLUMINATION:Definitions of commonly used terms and units; types of lamps; requirements of good lighting; laws of illumination; terms like : depreciation factor, utilization factor, waste light factor, luminous efficiency, specific energy consumption, space height ratio.
ELECTRIC HEATING AND WELDING:Requirements of good heating materials, materials generally employed, resistance heating; electric furnace; induction heating; dielectric heating welding generator and transformers.
MAHADISCOM Trainee Engineer Syllabus 2018 – General Knowledge
Indian Politics
History, Culture, Traditions & Festivals
Geography
Sports
Zoology
Basic Computer
Indian Culture
Physics
Inventions in the World
Indian Parliament
Famous Books & Authors
Basic GK
Environment
Indian History
Famous Days & Dates
Indian Economy
Chemistry
Botany
Mahavitaran Trainee Diploma Engineer Exam Syllabus 2018 – Marathi
Sentences Structure & Basics
Grammar
Usage of Regular words
MSEB Engineer Syllabus 2018 – Reasoning & Quantitative Aptitude
Clocks
Problem Solving
Calendars
Syllogism
Analogy
Coding & Decoding
Seating Arrangements
Data Interpretation
Number Series
Statements & Assumptions
Decision Making
Statements & Conclusions
Problems on Cubes
Statements & Arguments
MSEDCL Trainee Graduate Engineer Syllabus 2018 – Quantitative Aptitude
Time and Work
Percentages
Fractions
Number system
Time and Distance
Mensuration
Ratio and Proportion
Decimals
Age Calculations
Simple and Compound Interest
Elementary Statistics
LCM and HCF
Algebra, Geometry, and Trigonometry
Profit and Loss
Square RootPipes & Cistern
Calendar & Clock
Pipes & Cistern
MAHADISCOM Trainee Engineer Exam Syllabus Download pdf | MSEB Engineer exam Syllabus pdf download 2018
For your convenience, we recommend that you download the above displayed MAHADISCOM Engineer Exam Syllabus. This way you can refer to the MSEB Exam Syllabus even if you are offline. We have provided the MAHADISCOM Syllabus 2018 pdf in the Download link provided below.
MAHADISCOM Engineer exam Syllabus 2018 pdf download – CLICK HERE
Important Links
We hope that all the information provided by us regarding the MAHADISCOM Engineer Syllabus and Exam Pattern has been of assistance to you. If you have any doubts at all, don't hesitate to ask us in the comment section below. We are always available to help sort out your doubts and questions. All the very best for you MAHADISCOM Engineer Exam 2018!