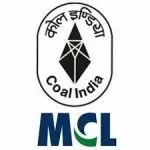 MCL Syllabus and Exam Pattern 2019:Candidates appearing for the written examination can check the MCL Syllabus and Exam Pattern provided below. MCL Mining Sirdar, Jr. Overman and Deputy Surveyor selection includes only a written test which will be OMR based. Exact date and duration of the exam are not declared officially yet. Candidates can download MCL Syllabus Pdf from the link provided in the article.
The exam paper will include 2 sections with total 100 questions. Kindly go through the syllabus and paper pattern below so that you do not miss the important topics. MCL written exam will include General Awareness and Technical Knowledge.
Mahanadi Coalfields Limited Syllabus and Paper Pattern will be helpful for all the candidates to invest more time for certain topics and less for others. Especially the "technical knowledge" part would need more attention as it includes 80 marks out of 100. Please ensure that you prepare well for both the sections.
There is no personal interview. Candidates will have to only appear for a written test. There would be a round of document verification and after that, a final list will be prepared. Please go through the article below regarding MCL Syllabus and Exam Pattern 2019. Let us know any of your questions and queries in the comment section at the end.
Check the recruitment details provided below before heading towards the syllabus and paper pattern.
Mahanadi Coalfields Limited Recruitment 2018-19

Recruitment Board
Mahanadi Coalfields Limited
Total Vacancies
370 Posts
Name of Post
Jr. Overman, Mining Sirdar, and Deputy Surveyor
Location/State
Odisha
Application Last Date
10thJanuary 2019
Selection Process
Written Examination
Exam Date
Yet to be declared
Admit Card release date
Yet to be declared
Application Mode
Online
Official Website
mahanadicoal.in
MCL Odisha Selection Procedure
Mahanadi Coalfields Limited has set the selection procedure quite simple. It comprises of only a written examination. Candidates will not have to go through a personal interview after the written test. There would be a document verification round for all the shortlisted candidates. Post document verification, the "Provisional Merit Panel" will be prepared and published on the official website @ mahanadicoal.in
Please note that in case the legal documents are not proper, registration will be dismissed on the spot. Exam dates and details will be mentioned on the MCL Admit Card. Please ensure that the registered e-mail address and mobile number are active till the end of the recruitment procedure. As all the important updates and notifications will be received through SMS and e-mail.
Mahanadi Coalfields Limited Syllabus and Exam Pattern
MCL Mining Sirdar, Jr. Overman & Deputy Surveyor exam would include questions based on General Awareness/Aptitude and Technical Knowledge. Technical Knowledge questions will be related to the field you apply for. Please note that you cover all the topics accurately.
Maximum marks set for the MCL written test is 100. Also, the total number of questions would be 100. Each question holds one mark. Kindly make sure that you attempt all the questions. There is no negative marking. Question papers will be provided to the applicants in both Hindi and English language. All the questions will be OMR based.
MCL Written Examination Syllabus 2019
General Knowledge
Economy.
Indian Constitution.
Culture.
India and its neighbouring countries.
General Politics.
Sports.
Important Financial & Economic News.
Scientific Research.
Geography.
History.
Current Affairs – National & International.
Knowledge of Current Events.
Science – Inventions & Discoveries.
Countries & Capitals
Budget and Five Year Plans.
General Awareness
Music & Literature
Scientific observations
Countries and Capitals
Books and Authors
Important Dates
Science and innovations
Economic problems in India
National and International current affairs
Geography of India
New inventions
About India and it's neighboring countries
World organizations
Famous Places in India
Political Science
Indian Culture
National Dance
Technical Knowledge
Safety Provisions and Precautions in Underground transportation
Coal Mines Regulations, 1957 related to Mining Sirdar & Shot-firers Mine Ventilation
Use of Equipment like Methanometer, Anemometer, Multi-Gas Detector, etc.
Handing over and Taking over Charge
Explosives and Accessories and their use in Mines
Detection & Removal of inflammable and toxic gases in Mines
Mine Gases
Dealing with the Occurrence of Fire and Gas, Air-Blast or Inundation in Mines
Mining Methods
Use of Blasting Cards
MCL Exam Pattern
The exam would consist of 100 marks as mentioned above. Further, these 100 marks are divided into 2 sections: Section A and Section B respectively. Section A consists of General Awareness/Aptitude and Section B is related to Technical Knowledge. Please check the tabular form below so that you can know the MCL Paper Pattern.
MCL Exam Pattern 2019

Section A
General Awareness/ Aptitude
20 Marks
Section B
Technical Knowledge
80 Marks

Total Marks

100
Final Scores and Selection
After the results are declared for the written exams, candidates would need to report with the documents. Document verification will decide who all will be shortlisted for the "Provisional Merit Panel." Merit List will be available on the official website @ mahanadicoal.in.
The List will include selected names in order of the roll numbers/registration numbers. In case if more than one candidate has a tie with minimum marks, age and category will decide who makes it for the seat. The decision of the recruitment board will be final and the candidate cannot claim any right to make changes with it.

Important links
Please cover all the topics mentioned in the syllabus section mentioned above. Also we have attached the MCL Syllabus and Exam Pattern Pdf, you can download the same and refer online. Also, share the Pdf with other candidates you know so they can prepare for the test.
Let us know any of your doubts regarding the MCL Syllabus and Exam Pattern. We will surely get back to you, All the best.