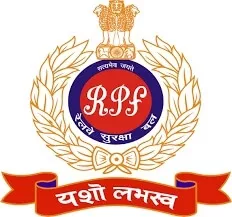 RPF Constable (Ancillary) Syllabus:The RPF ancillary Constable CBT will be conducted in the month of February or March 2019. All candidates appearing for the CBT can check out the detailed RPF Constable Ancillary exam Syllabus 2019 we have provided below to assist them in their exam preparations. We also urged that you download the RPF Constable Discuss PDF we have provided below. This way you will have access to the Constable exam Syllabus at all times.
Along with the Constable Syllabus, you will also find the detailed RPF Constable Exam paper pattern. The paper pattern consists of all the important subjects which will feature in the RPF Ancillary Constable exam 2019.
Further details regarding the refund Ancillary Constable selection process which includes a detailed section on the physical measurement test and the physical efficiency test are all available on this page.
Keep in mind that only the candidates who succeed in the CBT will be eligible for the next round of selection. So it is extremely important that you prepare well for your RPF Constable Ancillary CBT exam 2019.
So without any further ado, let's proceed to the RPF Ancillary Constable selection process 2019.
Recruitment Board
Railway Protection Force
Location/State
All India
Category
Defense and Police
Application Start and End Dates
1st January 2019 – 30th January 2019
Dates to upload Photograph/Signature and to submit Application Fees
1st January 2019 – 30th January 2019
Selection Process

Computer Based Test
Physical Efficiency Test (PET) & Physical Measurement Test (PMT),
Trade Test
Document Verification

Exam Date
Feb – March 2019
Admit Card release date
10 days prior to the exam
Application Mode
Online.
Official Website
indianrailways.gov.in
RPF Ancillary Constable Selection Process 2019
The candidates who are appearing for the RPF Ancillary Constable Recruitment will have to go through a four-stage selection procedure. The first stage of this selection procedure is the Computer-based Test. Candidates will have to clear the CBT in order to proceed to the next stage.
The next stage is thePhysical Efficiency Test (PET) & Physical Measurement Test (PMT). In this stage, the candidates will have to prove their physical capabilities and make sure that they satisfy the Physical requirements of the RPF.
The PMT/PET will be followed by the third stage which is the Trade Test. This test is a skill test. The RPF Ancillary Constable Trade test is conducted in order to make sure that the candidates have the necessary skills in order to be deemed eligible for selection into the particular role for which the seek recruitment.
The last stage of the recruitment will be the Document Verification stage. In this stage, the candidates' documents will be verified. This will include documents pertaining to the education qualification of the candidates. The RPF will also check the candidates' age-proof as well as reservation certificates in case the candidate has applied under SC/ST, OBC etc.
RPF Constable Ancillary Selection process
Computer Based Test
Physical Efficiency Test (PET) & Physical Measurement Test (PMT),
Trade Test
Document Verification
RPF Ancillary Constable Exam Pattern – CBT, PMT, PET and Trade test Exam Scheme
As mentioned in the Selection Process section candidates will have to go through 4 stages of selection. How exactly the RPF will conduct these rounds of selection has been enlisted below in the RPF Constable (Ancillary) Exam Pattern 2019.
RPF Ancillary Constable CBT Exam Pattern 2019
Subjects

Question Per Month

Marks Per Section

Duration

General Awareness
20
20
45 minutes
Arithmetic
20
20
General Intelligence and Reasoning
20
20
Total
60
60
RPF Ancillary Constable PMT Test Scheme 2019
Category

Height (in CMs)

Chest ( in CMs) ( Only for Male)

Male
Female
Unexpanded
Expanded
UR/OBC
165
157
80
85
SC/ST
160
152
76.2
81.2
For Garhwalis, Gorkhas, Marathas, Dogras, Kumaonese and other Categories specified by Govt.
163
155
80
85
RPF Constable (Ancillary) PET Test Structure 2019
| | | |
| --- | --- | --- |
| Category | Criteria | Chances |
| Running | 800 meters in 3 min and 40 sec | 1 |
| Long Jump | 9 feet | 2 |
| High Jump | 3 feet | 2 |
RPF Constable (Auxillary) Trade Test 2019
Trade

Tests

Barber

Handling of tools
Hair Cutting
Shaving

Sweeper

Cleaning of a septic tank
Sweeping
Cleaning of toilets
Bathrooms
Mopping floor

Washerman

Washing
Folding and Ironing of clothes

Water Carrier

Washing & Cleaning of vessels
Kneading of Atta and making Chapatis, Cutting of vegetables, and
Anyone of the following: Cooking Rice/Vegetable/Dal/Sambar/Meat/ Fish/Kheer

Gardener

Any two of the following:

Transplantation
Making grafts,
Maintenance of plants, knowledge of seeds and their sowing season, fertilizers and indigenous manures.

Tailor

Any two of the following:

Taking measurement and stitching of shorts
Capability to carry out minor repairs, maintenance & troubleshooting of sewing machine
Knowledge of tools/machines used in cutting, tailoring, etc.

Cobbler

Knowledge of:

Shoe repair
Shoe Polishing
Punching neat holes in leather
RPF Ancillary Constable Document Verification
Candidates will be expected to carry out the following list of documents along with them for the document verification stage of the RPF Ancillary Constable Selection Process.
Class 10th Marksheet
Caste Certificate (if applicable)
Discharge certificate (Ex-Serviceman candidates)
Two self-attested colored photograph
In case of a Govt. employee, No Objection Certificate(NOC)
Domicile certificate
RPF Ancillary Constable Syllabus 2019 PDF – Download CBT Exam Syllabus
The RPF Constable Ancillary Syllabus provided below contains all the important topics which will feature in the Constable CBT Exam 2019. Candidates are urged that they prepare for their exam keeping the Syllabus provided below in mind.
You can also download the RPF Ancillary Constable Syllabus PDF as we have provided a link for the same below. You can download it for free and share it amongst others who are also searching for the Study material for the RPF Ancillary Constable Exam 2019.
RPF Ancillary Constable – General Awareness Syllabus
Geography of India
Indian Culture & Heritage
Scientific Observations
History of India
Indian Economy
Political Science
International issues
National and International Current Affairs
Books & Authors
Important Dates
India and It's Neighboring Countries
MuConstablec & Literature
RPF Ancillary Constable – Maths Syllabus
Number Systems
Whole Numbers
Decimal and Fractions
Relationships Between Numbers
Fundamental Arithmetical Operations
Percentages
Ratio and Proportion
Averages
Interest
Profit and Loss
Discount
Use of Table
Graphs
Mensuration
Time and Distance
Ratio and Proportion
RPF Ancillary Constable – Reasoning Syllabus
Analogies
Similarities and Differences
Spatial Visualization
Spatial Orientation
Problem Solving Analysis
Judgment.
Decision Making
Visual Memory
Discriminating Observation
Relationship Concepts
Arithmetical Reasoning
Verbal and Figure Classification
Arithmetic Number Series
Non-verbal Series
Coding and Decoding
Statement Conclusion
Syllogistic Reasoning
Download RPF Constable Ancillary Exam Syllabus 2019 –

CLICK HERE

Important Links
All the best for your RPF Constable Ancillary Exam. We hope that the RPF Ancillary Constable Syllabus PDF provided here has been of help to you. If you have any doubts you can address them in the comment section below and we will get back to you with solutions.