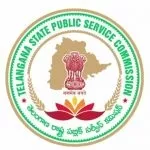 Telangana TS Panchayat Secretary Results 2018– Aspiring candidates who are eagerly waiting for their TS Panchayat Secretary Paper 1 and Paper 2Exam Result and the official Telangana Junior Panchayat Secretary merit list and cut off marks must note that the TS Panchayat Raj Final Result 2018 list will be declared soon.
The official department hasn't yet given out a Telangana PSC Panchayat Secretary Results Date yet, so candidates are urged to stay tuned to our website for Latest updates regarding the TS Jr Panchayat Secretary Recruitment 2018.
The official sites which will declare the Telangana Panchayat Junior Secretary Results 2018 are www.tspsc.gov.in and tspri.cgg.gov.in. You can visit either of these sites and you will be able to find out your TSPSC Panchayat Secretary Written test marks along with the qualification cut off and the interview details.
The Telangana State Jr. Panchayat Secretary Written Exam which consisted of the Paper 1 and Paper 2 were on 10th October 2018. Candidates can check the TelanganaTS Panchayat Secretary Paper 1 and Paper 2 Exam Result Online soon by clicking on the link given below.
GRAMAJYOTHI Latest News :

The TSPRI Panchayat Secretary Results 2018 finally declared today. Candidates will be able to check their district wise result now on the official website.
Candidates whose names feature in the list will have to submit their original certificates along with an attested copy before the 19th of January 2019.
On completion of the document verification, selected candidates will be allotted roles after 20th January.
With more than 4.5 lakh applicants who have written the exam, the Merit List will consist of names of the candidates who get selected.
The TS Panchayat Raj Secretary Selection Listisout Go to the How to Check Result section to see how to know your marks and the Cut off marks.
How to Check TS Panchayat Secretary Results 2018 and Cut Off Marks?
తెలంగాణ జూనియర్ పంచాయతీ కార్యదర్శి 2018 ఫలితంఫలితం
Go to the official website of TSPSC which is tspri.cgg.gov.in
You will need to search for the Panchayat Secretary Results 2018.
Please put in your name and roll number details.
Then click on the Submit button.
The result and subject wise marks along with the cutoff and merit list will be on your screen.
Check your Telangana Panchayat Secretary Exam marks & merit list.
If you want, you can take a printout of it as well. Hope you get good news for this recruitment!
⇒

Check TS Junior Panchayat Secretary Results 2018 –

Click Here

(Available)
---
District WiseTSPanchayat Secretary Results 2018 and Final Merit List Released @tspri.cgg.gov.in
Note: – If you have been selected in the TSPSC Secretary Merit list you will have to go through through 3 procedures to complete your recruitment.
The first stage is signing your employment agreement. This is a binding contract and all the details regarding the same has been provided in the link below. Ensure that you read it carefully.
The next stage is the check slip. this is a form that you have to fill as a final check of candidate legitimacy.
Finally we urge that you check out the detailed list of Duties provided below for the TSPSC Secretary. Consider this file as your Job Description for this post.
The aspirants who are eagerly waiting for the result will need to note that the Telangana SPSC Panchayat Raj Exam Result can only be checked if you have your Admit card and your other details of the Telangana Public Service Commission Recruitment 2018.
TSPSC Jr Panchayat Secretary Exam Answer Key @tsprrecruitment.in
Candidates are to note that given below is the official link to the TS Panchayat Secretary Answer Key. Please have a look at the same, and this will enable you to deduce how many marks you will get for the Recruitment Exam which was conducted. Check your TS Panchayat Secretary Recruitment Exam Answer Key down below.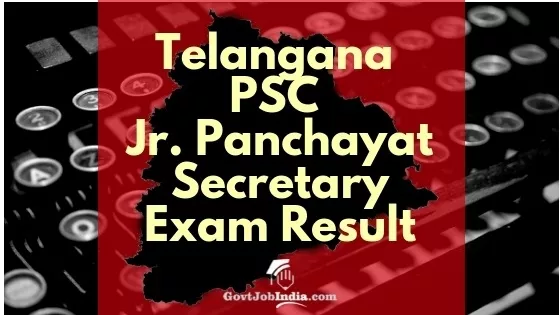 TSPRI Jr. Panchayat Secretary Results 2018 – తెలంగాణ జూనియర్ పంచాయతీ కార్యదర్శి ఫలితంగా
The recruitment procedure of the TSPRI Panchayat Jr Secretary is still in progress and the exam will start really soon. You can expect the Result and the Telangana Panchayat Cutoff & Merit List here with Telangana Panchayat Selection List declaration by the same time this year.
Hence, this means that the TSPSC Panchayat Secretary Result 2018, Junior Panchayat Secretary Merit List, Cut off Marks, Score Card, Rank Card and all the contents related this will be updated soon enough.
Telangana Panchayat Secretary Merit List 2018 @tspsc.gov.in
The merit list contains the top contenders who have scored the maximum marks in the TSPSC Recruitment exam. Hopefully, the TS Panchayat Secretary Merit List will be declared in a few weeks.
The exact date and time when the TS Junior Panchayat Secretary Merit List will be available are still unsure of as of now.
But we will be constantly checking the official websites and letting you know about any updates related to the Telangana Panchayat Secretary Merit List 2018.TS Jr Panchayat Secretary Cut off Marks 2018
The cut off marks will tell you whether you have qualified for the Telangana PSC Panchayat Secretary Recruitment Exam 2018. These marks will be the minimum marks required by the candidate to get selected for the TSPSC Junior Panchayat Secretary.
The TS Panchayat Secretary Cut Off Marks will be updated on our site as soon as they are released.
The prerequisites and the formulation of the cut off marks will depend on various factors of the Recruitment process like Level of question papers, Number of candidates exam appeared Availability of vacancies, Number of qualified candidates.
TSPSC Panchayat Secretary Recruitment Notification 2018
These latest Telangana Government Jobs are extremely prized and people from all across the state have been applying for it. A large number of vacancies (9355 TSPSC Panchayat Secretary 2018) have caused so many candidates to apply ardently for this post.
Now, the application process of this is over, you can now prepare for the Telangana Panchayat Secretary Result and Cutoff 2018. TS Junior Panchayat Secretary Merit list will also tell you how you have fared in this recruitment process.
Important Links
Hope you liked this article about the Telangana TS Panchayat Secretary Results 2018. If you have any doubts related to this article, please make sure to comment down in the comments section of this page and we will let you know as soon as possible.
Furthermore, make sure to subscribe to our website for TS Panchayat Secretary 2018 Latest Updates. GovtJobIndia.com team will see you next time with another crisp and informative article.