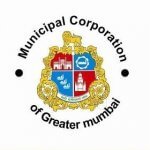 बृहन्मुंबई महानगर पालिका  – The MCGM BMC Group D results for the year 2018 have been finally published. MCGM result can be easily accessed from the official website of Brihanmumbai Municipality Corporation, or also called as Brihanmumbai Mahanagar Palika in Maharashtra.
The exam for MCGM BMC Recruitment 2018 was held as on 15th February 2018 to 25th February 2018. Apart from this, just so you know – MCGM stands for Municipal Corporation of Greater Mumbai.  The MCGM BMC Cutoff Marks and Merit list for the examination held in 2018 is published down this website.
The exam was for various posts such as Hamal, Room Attendant, Aayah, Worker, Labour, Multipurpose Hand, Crematorium workers.
BMC Labour Exam Result 2018 @ mcgm.gov.in | MCGM Group D Class 4 Result
The qualification to apply for this recruitment was 10th pass with Marathi as a subject from any recognised University / Board. There were over 1388 positions and the pay scale offered was Rs. 5,200-20,200 + Rs. 1,800 as a grade pay.
The individuals who wanted to apply for these positions were aspiring to work with BMC. As it was from the most renowned Government section – there were enormous number of applications who crossed all the eligibility criteria and then took charge of the examination.
Fortunately, the BMC recruitment results are out now by taking no longer time – which gave an end to the most awaiting day for the applicants who aimed to the most happening recruitment by बृहन्मुंबई महानगर पालिका.
The best part about this recruitment was that, any aspirant who had scored minimum cut off marks in the MCGM BMC Group D written exam will be also recruited among the positions they were hiring.
As MCGM is one of the largest Municipal Corporation body, any individual who gets recruited will definitely live a well-settled social and personal life.
How to check BMC Attendant Results 2018?
In case you wish to look out for the results of MCGM BMC Attendant Recruitment 2018, here are the steps:
Please go the official website of MCGM which is mcgm.gov.in
Once done, kindly search for MCGM Group D Result 2018
Hit on that link to open it.
Once done, the MCGM BMC Results 2018 will appear on your screen.
Please fill in all the required details to check the result and then submit.
The result for BMC Room Attendant Labour Results 2018 will appear.
You can now save or print for future reference.
BMC Labour, Hamal & Room Attendant Selected/Qualified Candidates List 2018
Before BMC Labour, Hamal & Room Attendant results shall be posted by MCGM, the committee announces Group D Selected Candidates who can directly opt for further rounds in the recruitment procedure. If your name appears in this Qualified Candidate List or also called as Merit List – be prepared for the best!
What are the factors of BMC MCGM Cut off Marks 2018?
One of the important factors is that how many participants might have given the BMC MCGM exam for the year 2018. As mentioned earlier, there were high probabilities of attempts for this recruitment as the Brihanmumbai Municipality Corporation has been among the best Government bodies.
The number of vacancies MCGM is providing
Difficulty Level
Average marks scored by the applicants
Reservation Category
How to download MCGM BMC Cut off Marks 2018?
Please visit the official website of MCGM – mcgm.gov.in
Once done, the homepage of MCGM will appear on the screen. There will be a section for 'New Messages' on your right-hand side of the screen. In to the 'New Messages' section – kindly look for 'Cut off for recruitment of labours in Municipal Corporation of Greater Mumbai'.
Please hit the link as mentioned above.
Once done, an open PDF file will appear on the screen.
Please click on 'download' option so that the PDF can be downloaded on your device.
You can also print if you wish by selecting the 'print' option.
You can now finally have the access to the MCGM BMC Cut off marks for the exam held in 2018.
Please subscribe us by entering your e-mail address as well as bookmark Govtjobindia.com to get the latest updates on BMC Recruitment 2018 . And this can help you aim to the best Government job opportunity you have been looking for!